Showing 1 - 2 of 2 > Page 1 of 1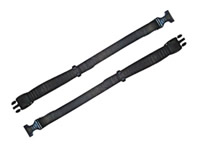 Pair of Quick Release Knife Straps HS CODE - 8211920000 C.O.O. - TW
Pair of 51 cm heavy duty, 18mm wide rubber straps with quick release attachments. Suitable for most styles of knife. May also be used to attach other equipment.
Product Code(s):
KN QRS
RRP: £8.25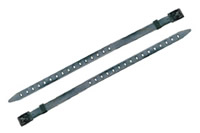 Pair of Rubber Knife Straps - HS CODE - 8211920000 C.O.O. - TW
Traditional style pair of 51 cm long heavy duty, 18mm wide adjustable rubber straps. Suitable for attaching most types of knives & other equipment easily and safely in a convenient position.
Product Code(s):
KN STR
RRP: £7.10
Showing 1 - 2 of 2 > Page 1 of 1